Tank Water Heaters Chula Vista Selection


Storage tanks are the most common type of water heater. As the name suggests, these consist of an insulated tank in which water is heated and stored until needed, then emerges from a pipe on top of the water heater.
There is also a temperature- and pressure-relief valve, which opens if either exceeds a preset level.
Natural-gas water heaters typically use less energy and cost less to run (by about half) than electric water heaters, although you should note that gas models cost more at the time of purchase.
Contact Us now to experience top-tier service from Trusted Water Systems.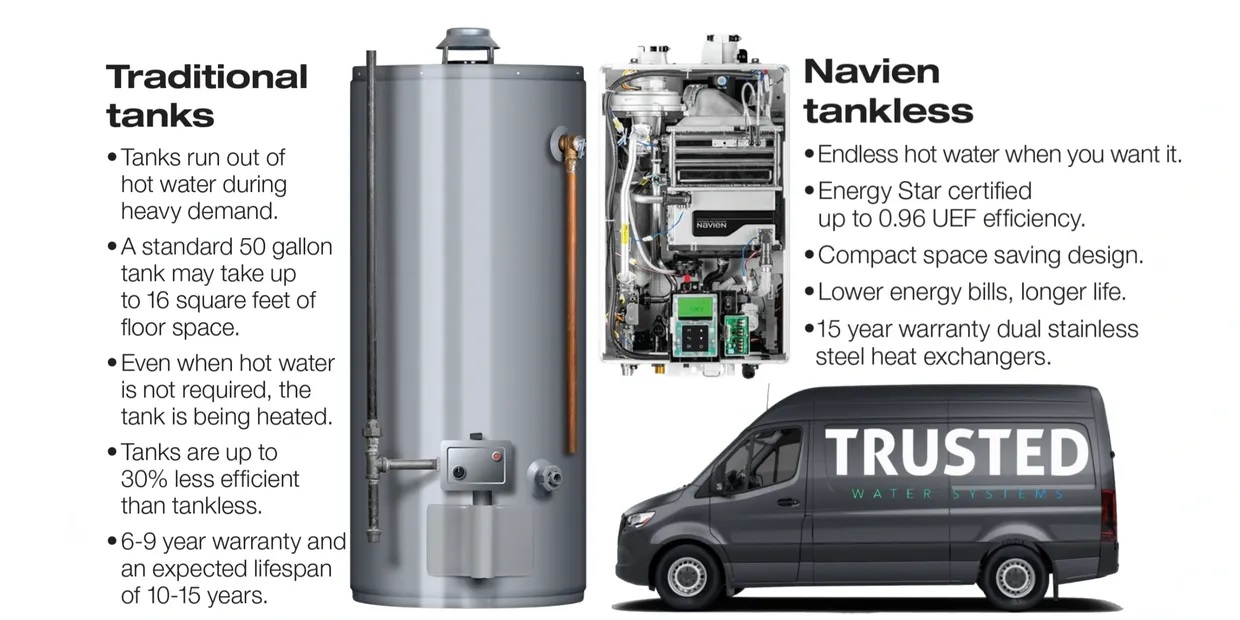 Natural Gas Water Heaters
Bradford White 75 Gallon Ultra Low NOx Gas Water Heater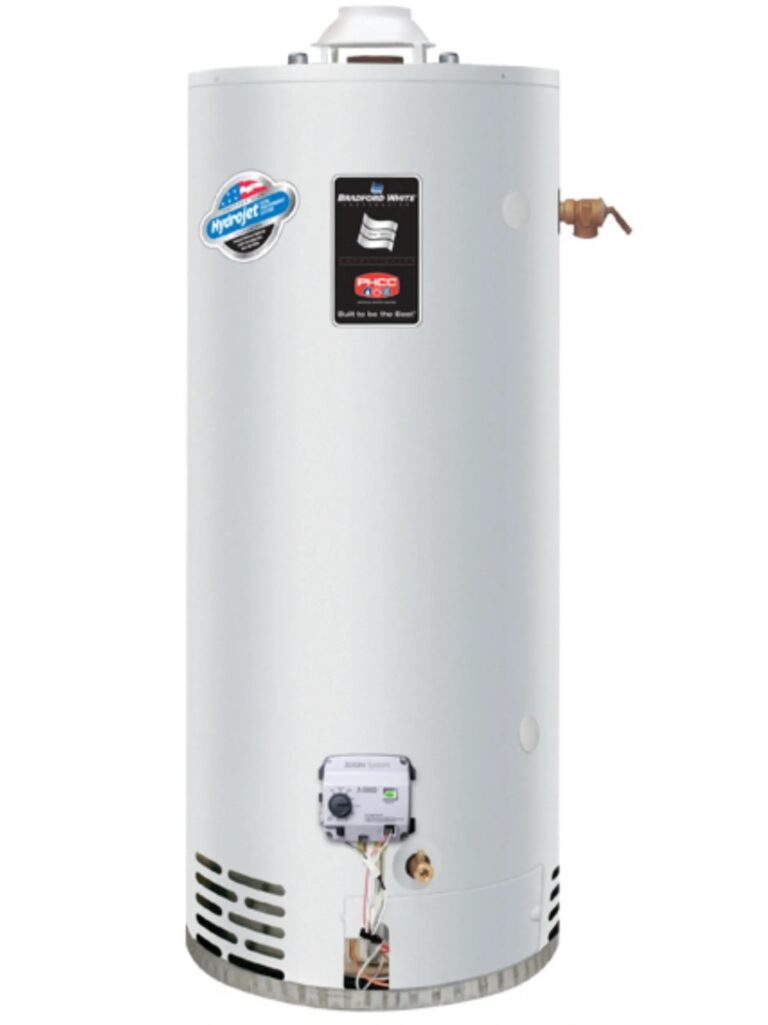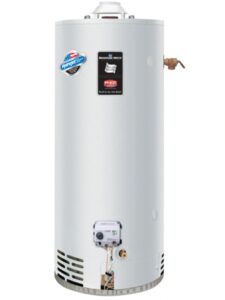 75 gallon supports 4+ bathroom home
Installation kit
10 or 6 year warranty – 1 year parts and labor
Bradford White 50 Gallon Ultra Low NOx Gas Water Heater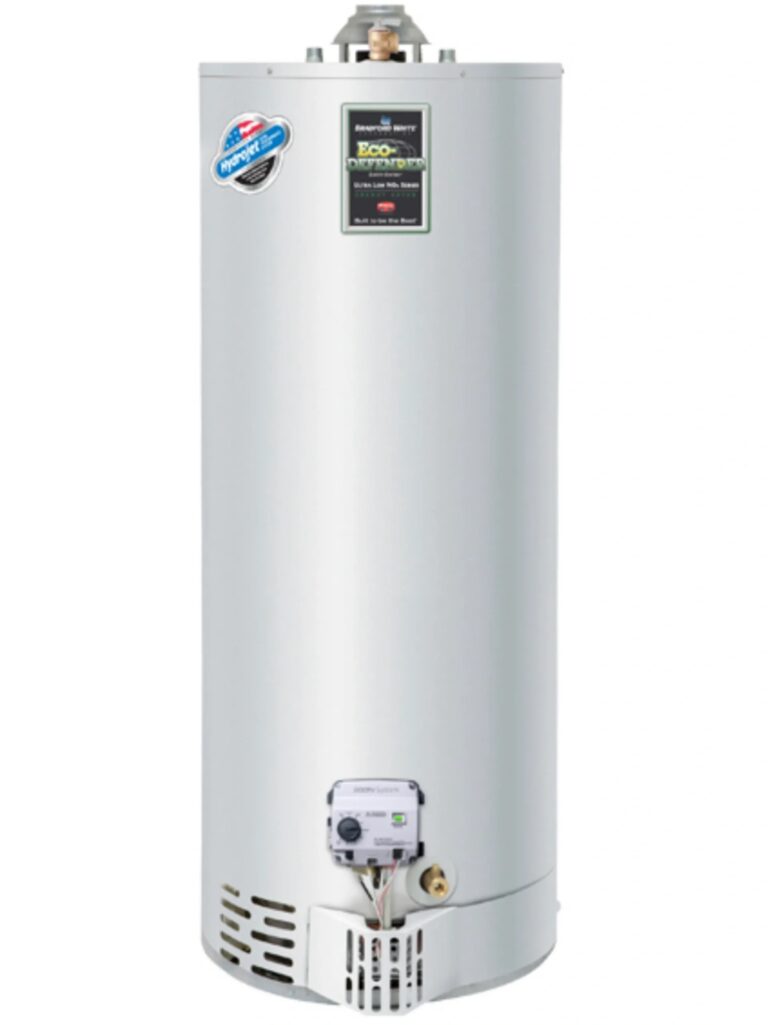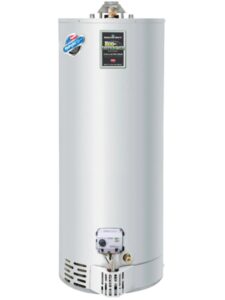 50 gallon supports 2-4 bathroom home
Installation kit
10 or 6 year warranty – 1 year parts and labor
Bradford White 40 Gallon Ultra Low NOx Gas Water Heater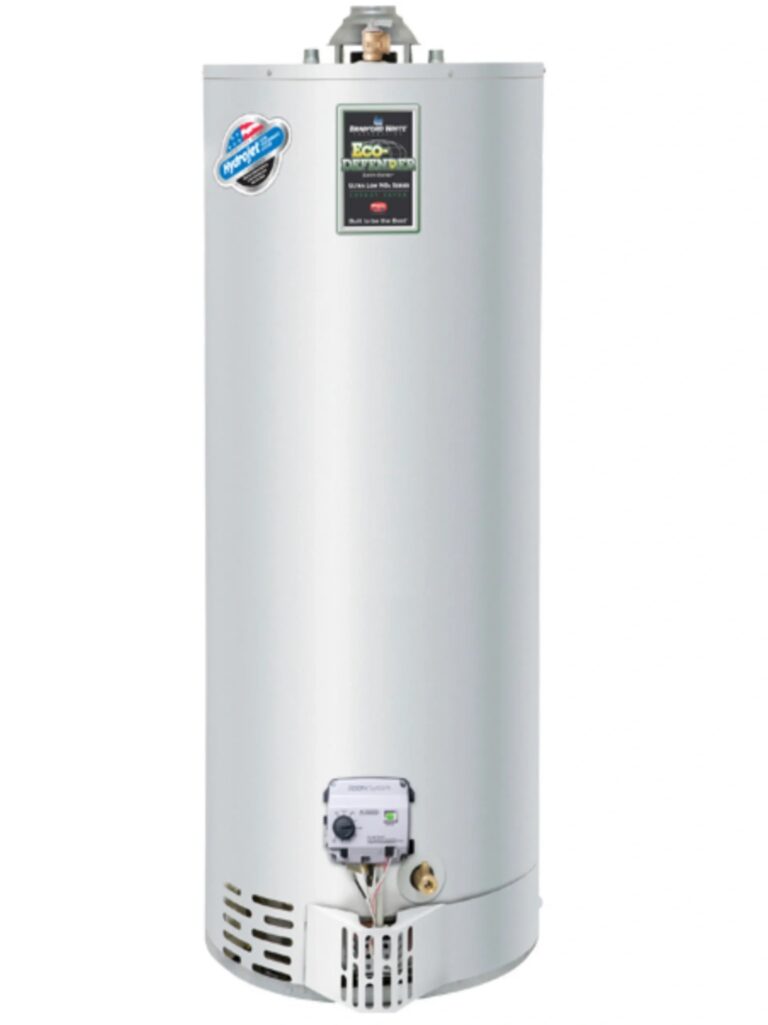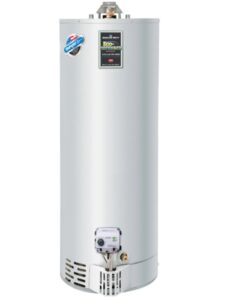 40 gallon supports 1-2 bathroom home
Installation kit
10 or 6 year warranty – 1 year parts and labor
Heat Pump & Electric Water Heaters
Bradford White AeroTherm® Series Heat Pump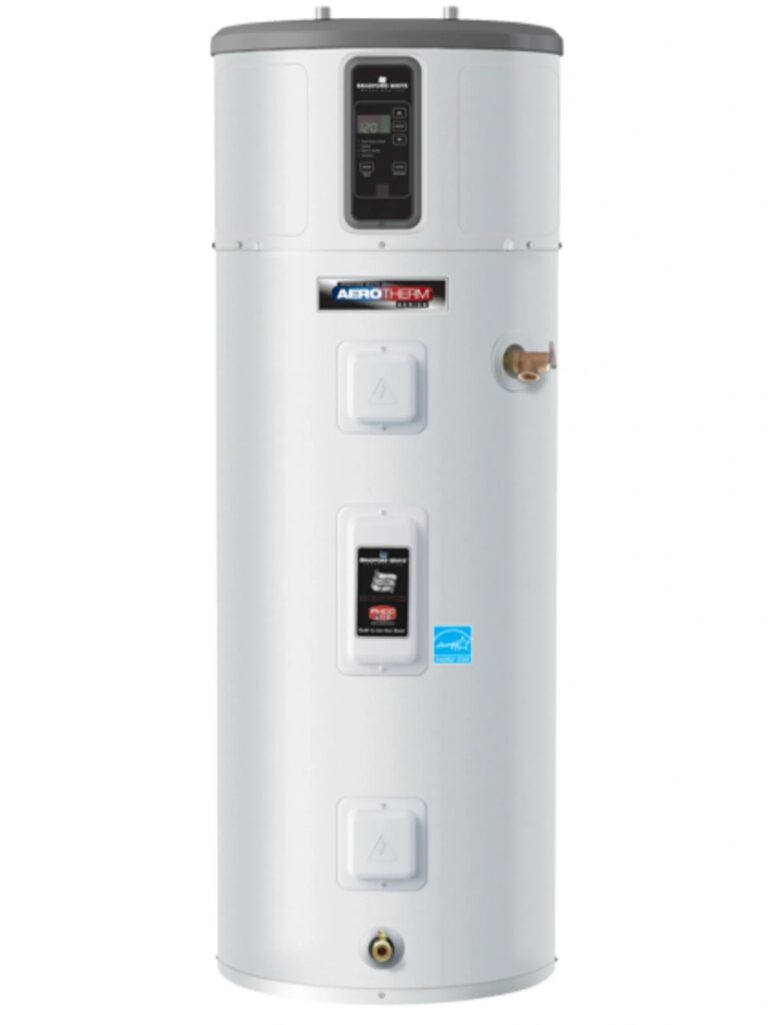 50, 65, and 80 gallon options to accommodate any home
Great option for homes with solar
Installation kit
10 year warranty – 1 year parts and labor
Bradford White Solar Saver® Open Loop Electric Back Up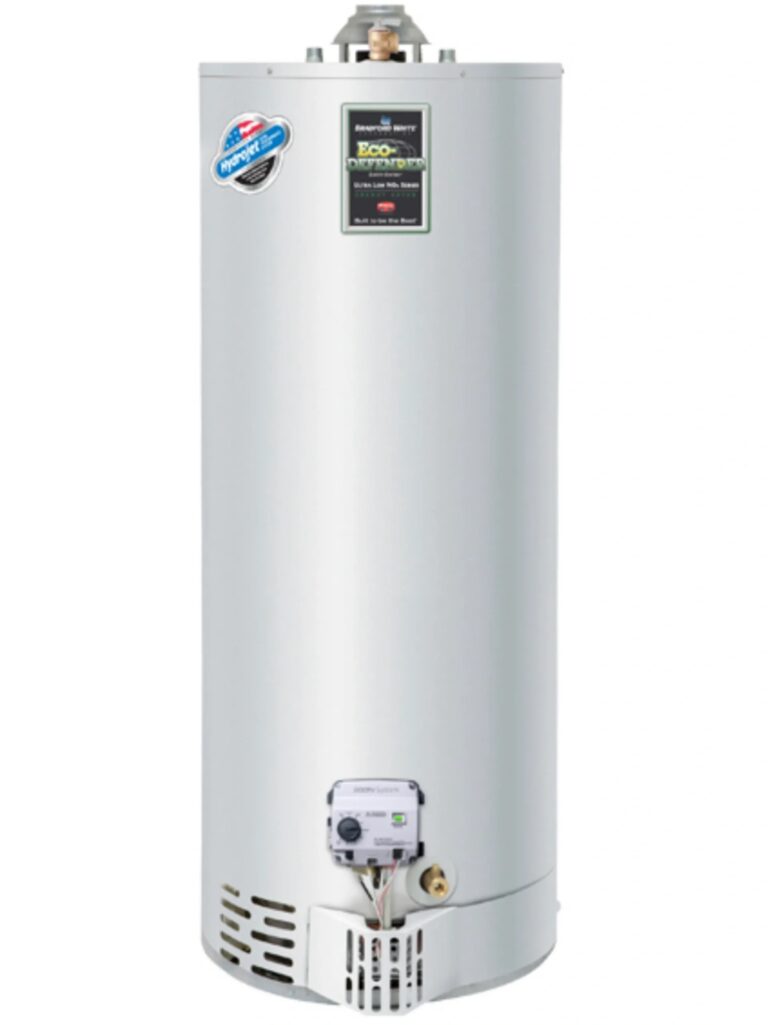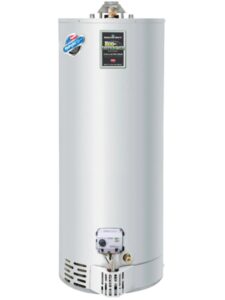 65, 80, and 120 gallon options to accommodate any home
Great option for homes with solar
Installation kit
6 – 10 year warranty – 1 year parts and labor
Bradford White Electric Water Heaters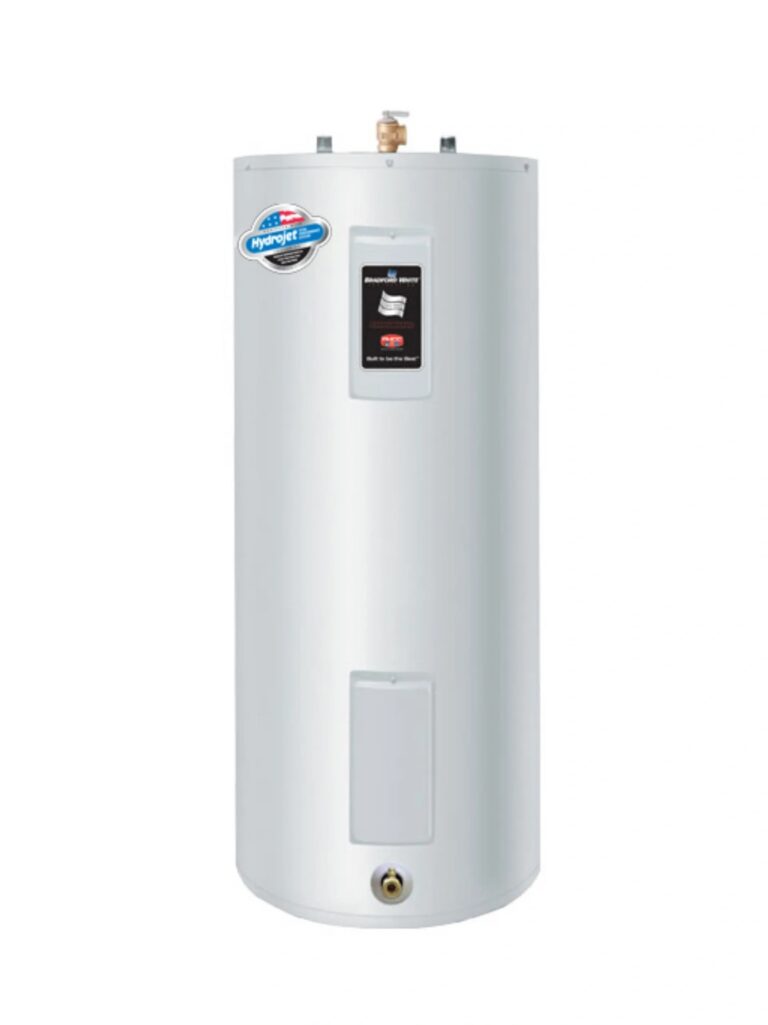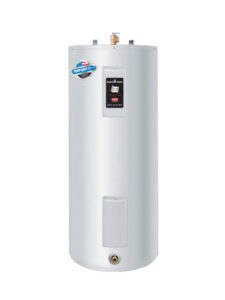 40 and 50 gallon options to accommodated up to 4 bathroom homes
Installation kit
6 – 10 year warranty – 1 year parts and labor
Bradford White Lowboy Water Heater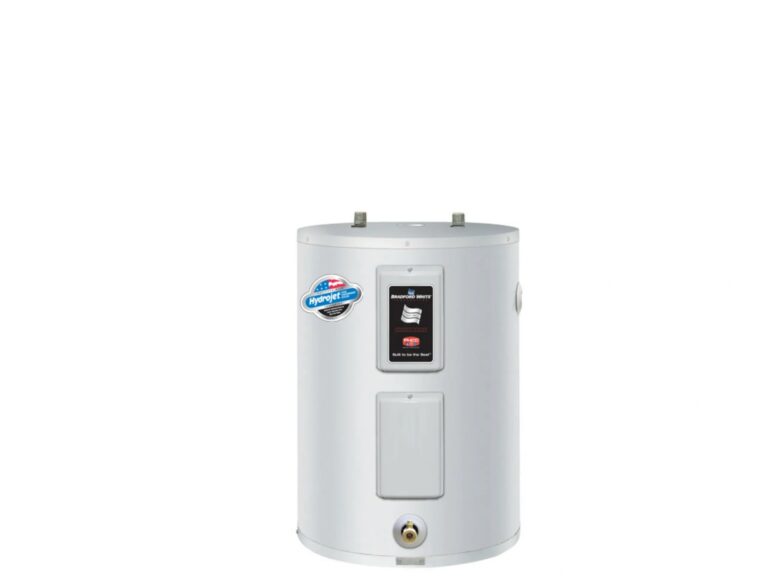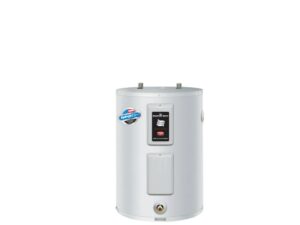 30, 40, and 50 gallon options to accommodate up to 4 bathroom homes
Installation kit
6 – 10 year warranty – 1 year parts and labor
Power Vent, Direct Vent, and Everything Else
Bradford White Ultra Low NOx Power Vent Gas water Heater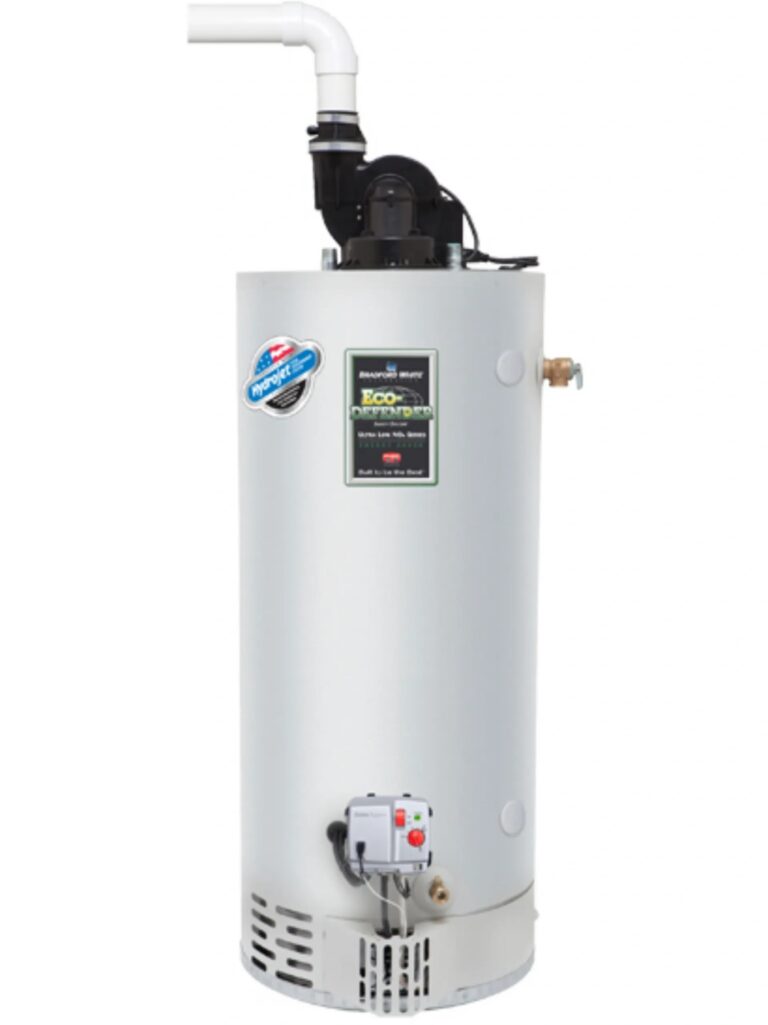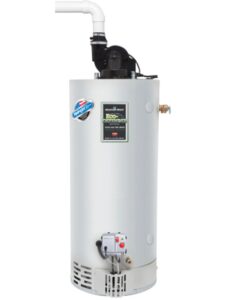 40 and 50 gallon options to accommodate up to 4 bathroom homes
Installation kit
6 – 10 year warranty – 1 year parts and labor
Bradford White Ultra Low NOx Direct Vent Gas Water Heater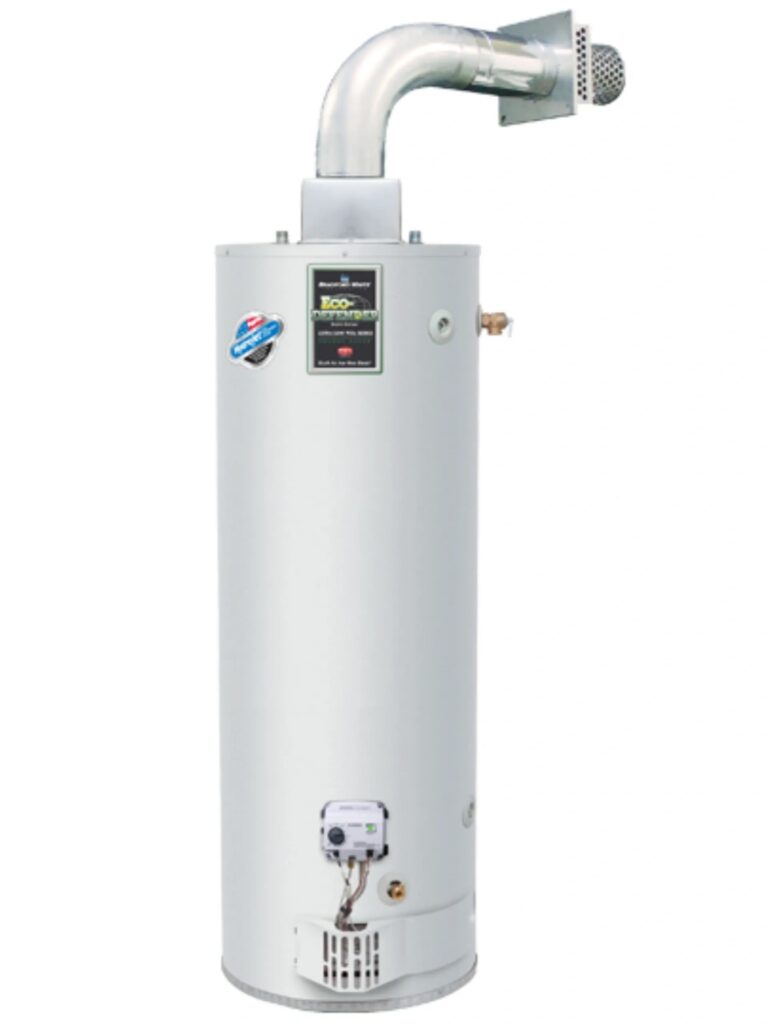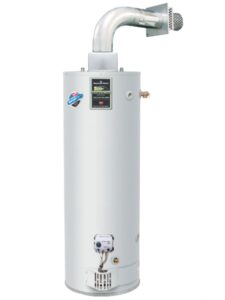 40 and 50 gallon options to accommodate up to 4 bathroom homes
Installation kit
6 – 10 year warranty – 1 year parts and labor
Need Something Specific?
Give Us a Call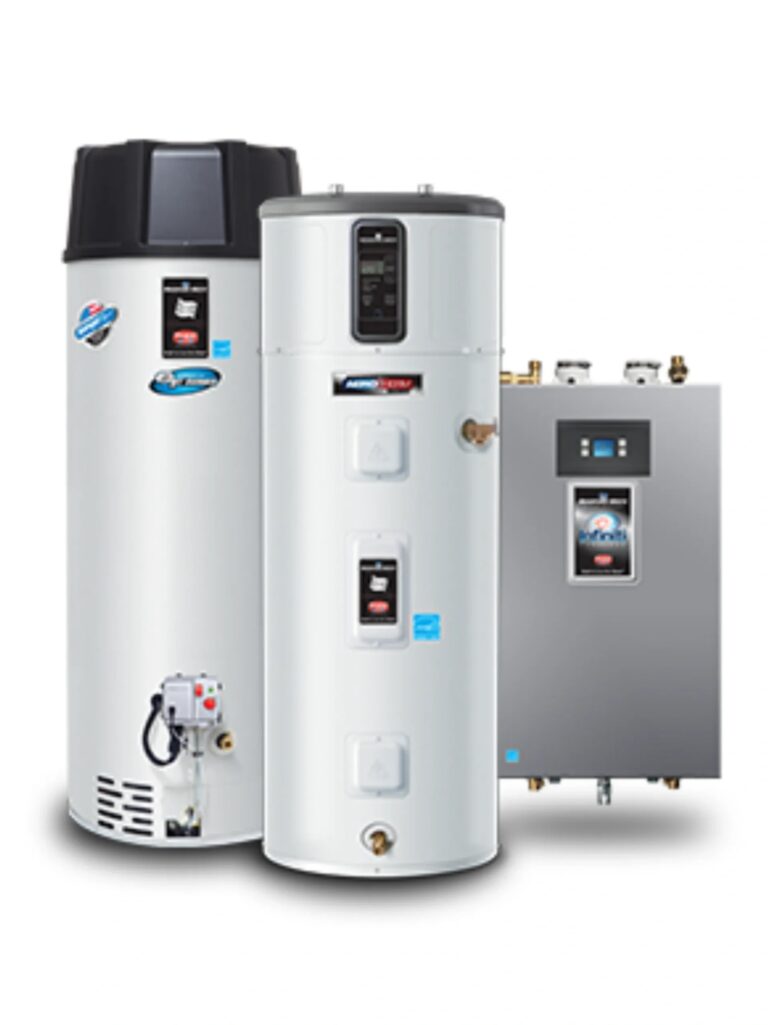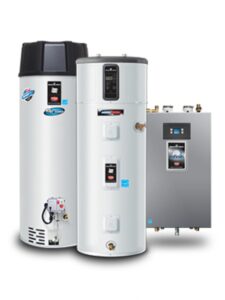 Installation Kit Includes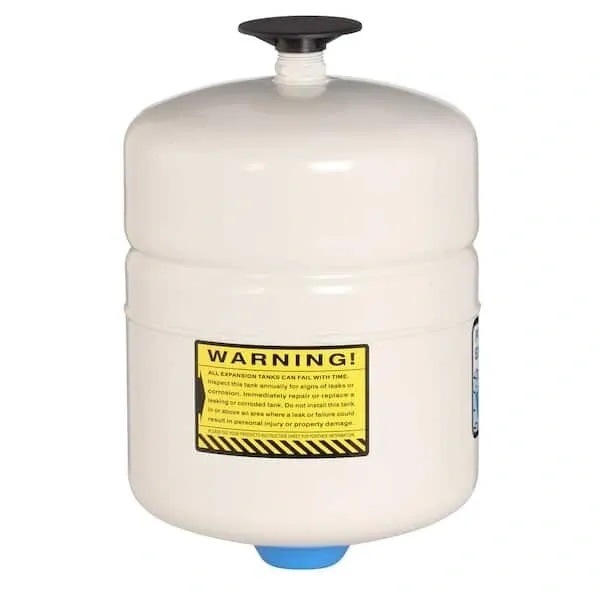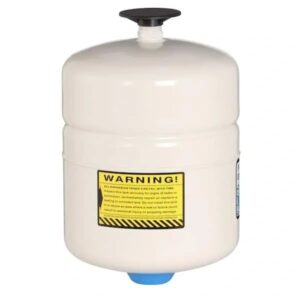 Charged air diaphragm inflated to your incoming water pressure and compensates for fluctuations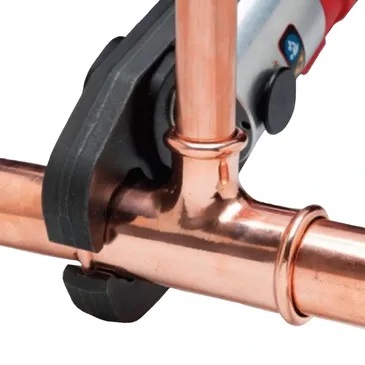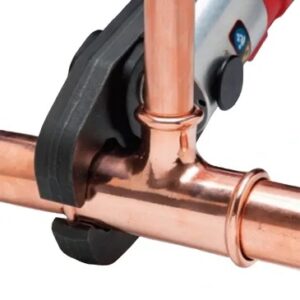 We run all new equivalently sized copper pipework using dependable press fittings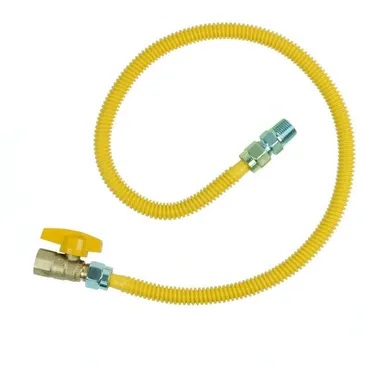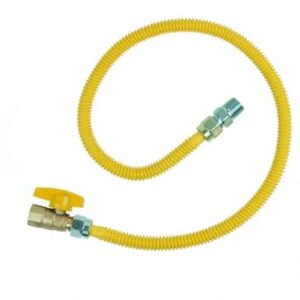 1/2" epoxy coated gas flex guarantees adequate flow for most tank  water heaters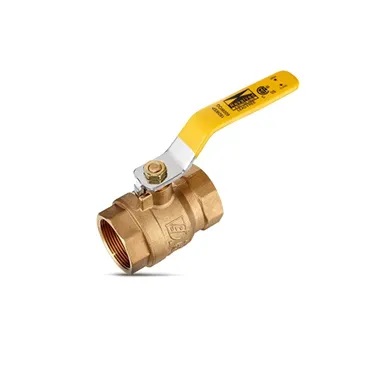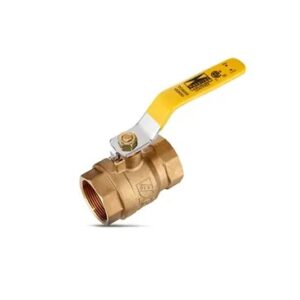 Dedicated Gas and Water Shutoff Valve
Having dedicated shutoffs makes servicing a breeze and is crucial in case of an emergency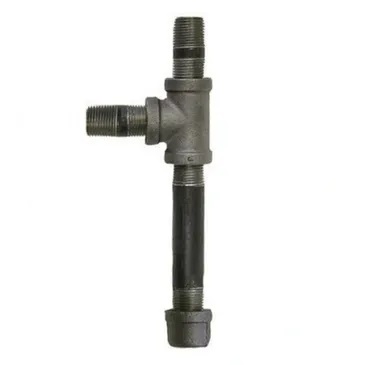 Gas and propane are inherently dirty so to keep debris and oil out of your system a trap is needed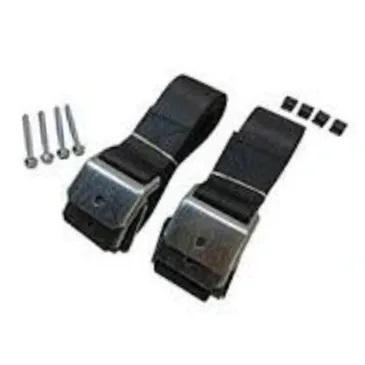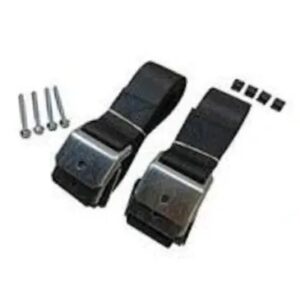 Drilled straight into the studs to ensure that in the event of an earthquake everything stays put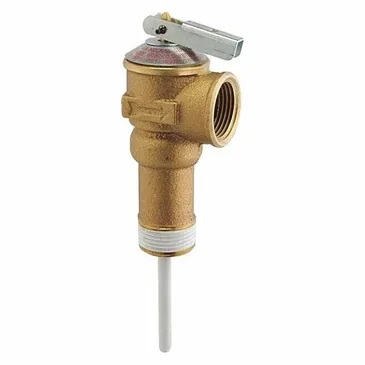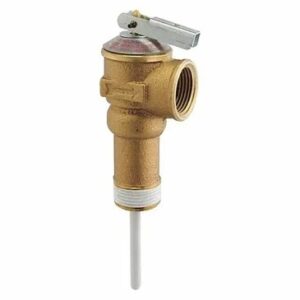 Temperature Pressure Relief Valve
Temperature pressure relief valve is a safety device that opens in the event of a plumbing failure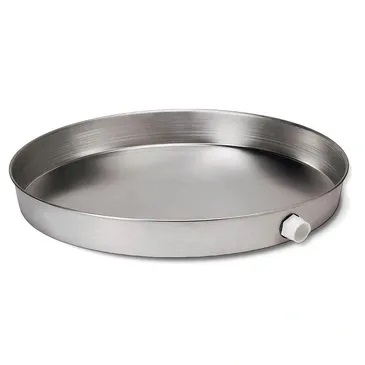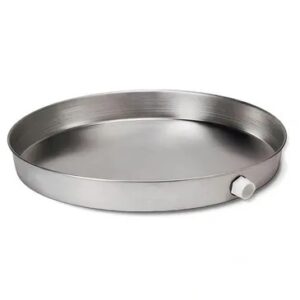 When your water heater inevitably fails the pan will catch and divert leaking water minimizing damage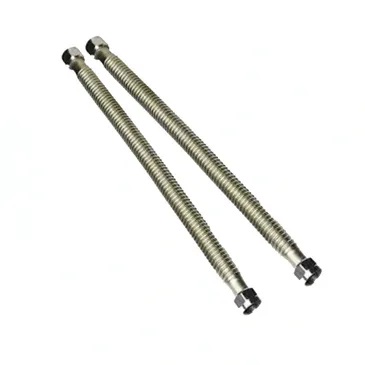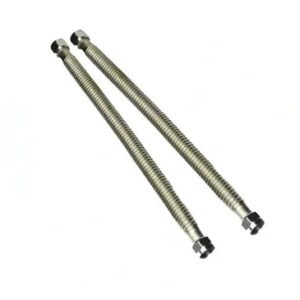 Stainless steel water flex supply lines are durable and are threaded on both ends for easy replacement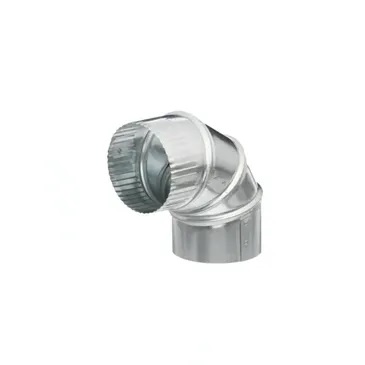 Sometimes venting needs to be extended or replaced when a new heater is installed